Date:
8th June- 31st August 2018, Fridays
2 Timings Available:
1) 4pm-530pm
2) 6pm-730pm
Location:

Parents, Discover How To Nurture a Child (Aged 4 to 12) who can
√ Learn Faster
√ Think Smarter
√ Remember Better
"Is Your Child Coping Well with Learning?"

Does any of this sound like your child?

X Has excessive anxiety and limited coping skills when dealing with challenges/setbacks and may avoid even trying
X Easily distracted and has difficulty staying focused on activities or completing the tasks
X Find math difficult and not able to recall formulae, apply concepts aptly, and/or lacks mental flexibility such as not able to judge distance or speed of ball well and have difficulty with spatial awareness.
X Failure to follow rules or listen to directions and is often argumentative with adults
X Easily quits after beginning a game or task, giving up at the first sign of frustration.
X Poor communication skills (Inactive Listening, mumbled speech patterns, insufficient understanding)
These may be early-warning signs that the learning methods your child is currently using may not be working well.

Do you know that cognitive development is crucial for our children?
Cognitive skills are the building blocks of academic excellence.
Cognitive skills such as attention, memory, spatial awareness, learning style and decision making greatly influence the kinds of achievements or challenges our children experience in their daily lives. We all want the best for them, and it starts with brain training.
Studies have shown that children with better cognitive skills do well in school. For example, working memory and attention is necessary for math. Research has also shown that children with poor mathematics skills lack good working memory. Just as physical exercise keeps our body in good shape, brain training flex and strengthens our mental muscles.
"So how exactly can I help my child to develop good cognitive skills at a young age?"
Introducing Our Psychologists-Led Positive Cognitive Programme. Tailored to boost your child's Brain and Social-Emotional Development.
"How different is your programme from Traditional Brain Training Programmes?"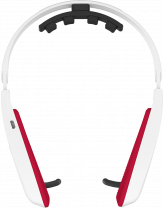 Neero's brainwave sensor.



Right from an early age, mental exercise is important. The Posi+ive Cognition™program uses the most modern methods of brain training by combining neurotechnology with scientific games for your child's benefit. Engaging Scientific games co-developed by A*STAR, Singapore's national research agency. A multi-award winning technology as featured in THE STRAITS TIMES, Asiaone and Lianhe Zaobao!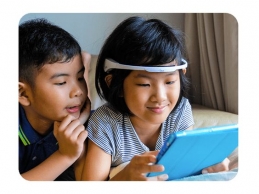 Learning Can be fun!

Psychologists - Led Training- Unlike traditional "one size fits all" brain training, we maximise brain training effects such as the social, behavioural and emotional components of learning by customizing and tailoring the training for your child's cognitive abilities. The training is conducted only by accredited educators with Specialization in Psychology.

Comprehensive Cognitive report
Detailed Analytics To Measure Your Child's Progress- How do you know that the programme is working?
We have accurate insights and measure of your child's progress assessments to each skill trained. Parents will also receive comprehensive quarterly reports on their child's cognitive data improvements.

Check Out What A Satisfied Parent Is Saying!
"My Children are really interested in those games. Those games are producing in them at a level of focus that I haven't seen before.
If that focus and that memory skill is transferred into their everyday studying, that is a huge bonus for me and that is what I want as a parent to see. Gamification being transferred as a skill, to their academic lives."
- Mdm Yen Siow, Mother of 3
If you wish for your child to be more confident and improve their ability to perform daily tasks, such as studying independently, register for a trial class today.
Register Now or Contact Us