TSPP Ripples Network – 28 Mar 2023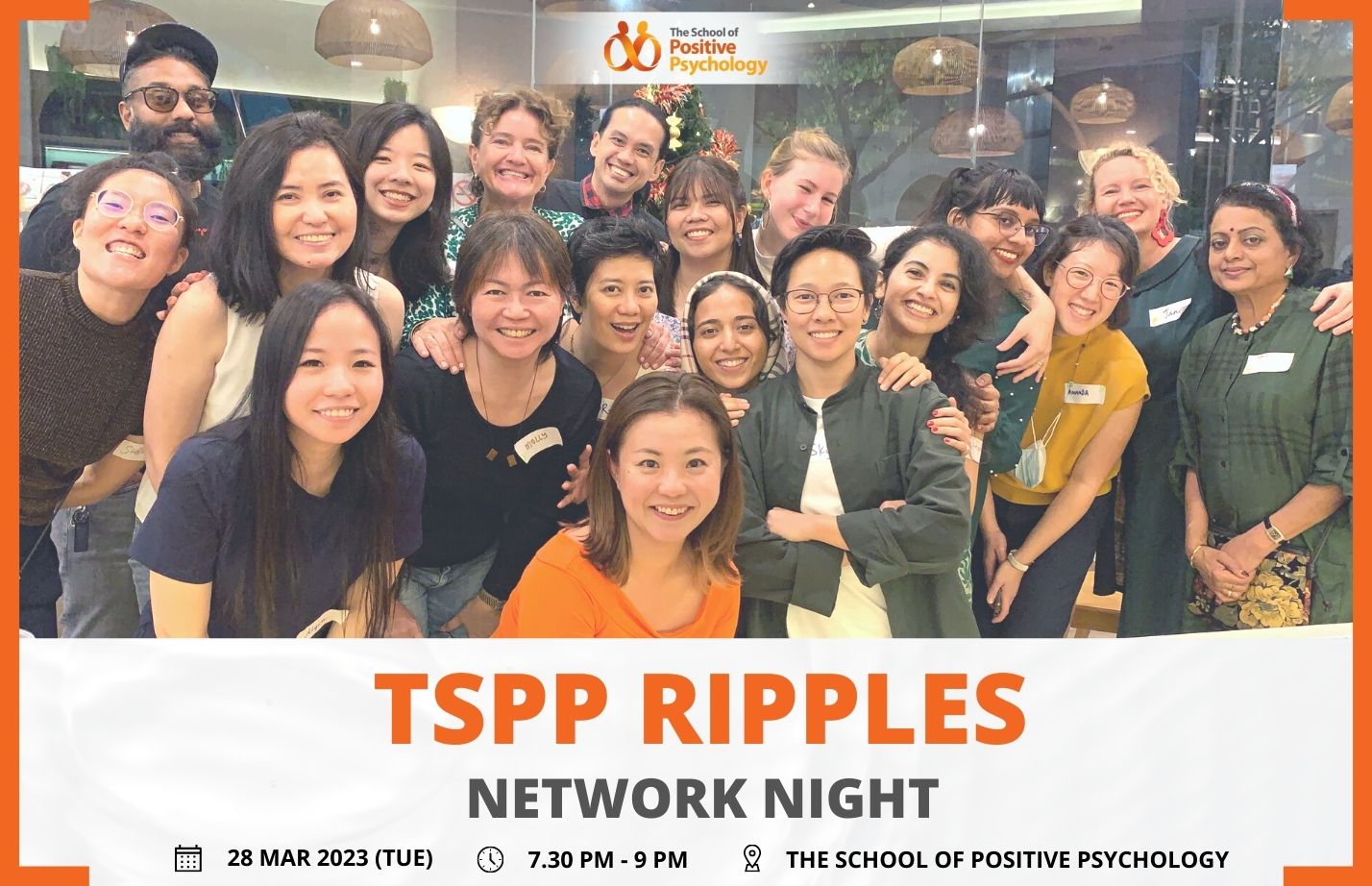 Connect with TSPP community at the next Ripples Network Night!
Whether you're looking to expand your professional network, find a mentor, or just make new friends, Ripples Network Night invites you to join fellow alumni to share knowledge in informal discussions and interact with like-minded individuals on various wellbeing and mental health topics. Some conversation starters and discussion prompts will also be provided to help you get talking.
Grasp this opportunity to build connections and encourage one another towards a flourishing life!
Bring a couple of friends and be sure to save the date!
TSPP Ripples Network Night
*Refreshments will be provided during the event.
**Registration is open to friends of TSPP alumni.