In a COVID-19 world, both children and adults face more mental health challenges than before. It has been reported that one in three adults experience psychological distress.
A recent study showed that Gen Zs in Asia-Pacific face the highest levels of stress compared with other generations. What can we do to help?
Join us in this talk, where you will learn:
How to identify the early warning signs of mental distress
Resources we can tap on to boost mental wellbeing
Preventive steps we can take against mental illnesses
The talk will be followed by the Course Previews of Psychotherapy and Child Psychology.
What is the course preview about?
This is an opportunity for anyone interested in TSPP's courses to learn more about the course structure, career pathways and entry requirements.
After a presentation by our consultant, attendees will be able to participate in a Q&A session, and learn more about admissions procedures.
25 Mar 2021, Thu
7:30pm – 8:15pm – Talk: Managing Mental Wellbeing in Children and Adults
8:15pm – 8:45pm – Course Previews: Psychotherapy and Child Psychology
8:45pm – 9:00pm – Q&A
Venue:  61 Stamford Road, #01-09 Stamford Court, Singapore 178892
Fee: S$19.26w/GST
Refreshments will be provided during the event. Participants are also entitled to a complimentary 1-hour Strengths Coaching Session on a selected date after the course preview.
Psychotherapy Courses:
Child Psychology Courses:

About the Speaker: Mervin Judah Lee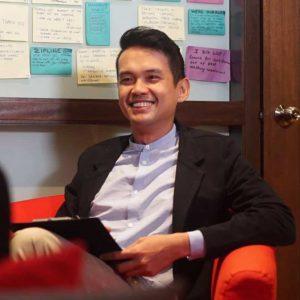 – Member of the Association of Psychotherapists and Counsellors Singapore
– Member of International Council of Psychotherapists
Mervin Judah Lee is a professional positive psychotherapist and coach who helps people help themselves. His greatest reward is helping his clients explore ways to make the changes in their lives that will allow them to not only survive, but to thrive.
We welcome everyone who is interested in psychotherapy, child and adolescent psychology, and ways to help bring out the best in others to join us for this preview session.
If you would like to know about more Psychology programmes or the preview, fill in the registration form below or contact us at rachel@positivepsych.edu.sg
_______________________________________________________________________________
"One year from now, you'll wish you started today."
Create a better future with Psychotherapy and Child Psych. Register now!