A Mindful Evening with Deborah Thurley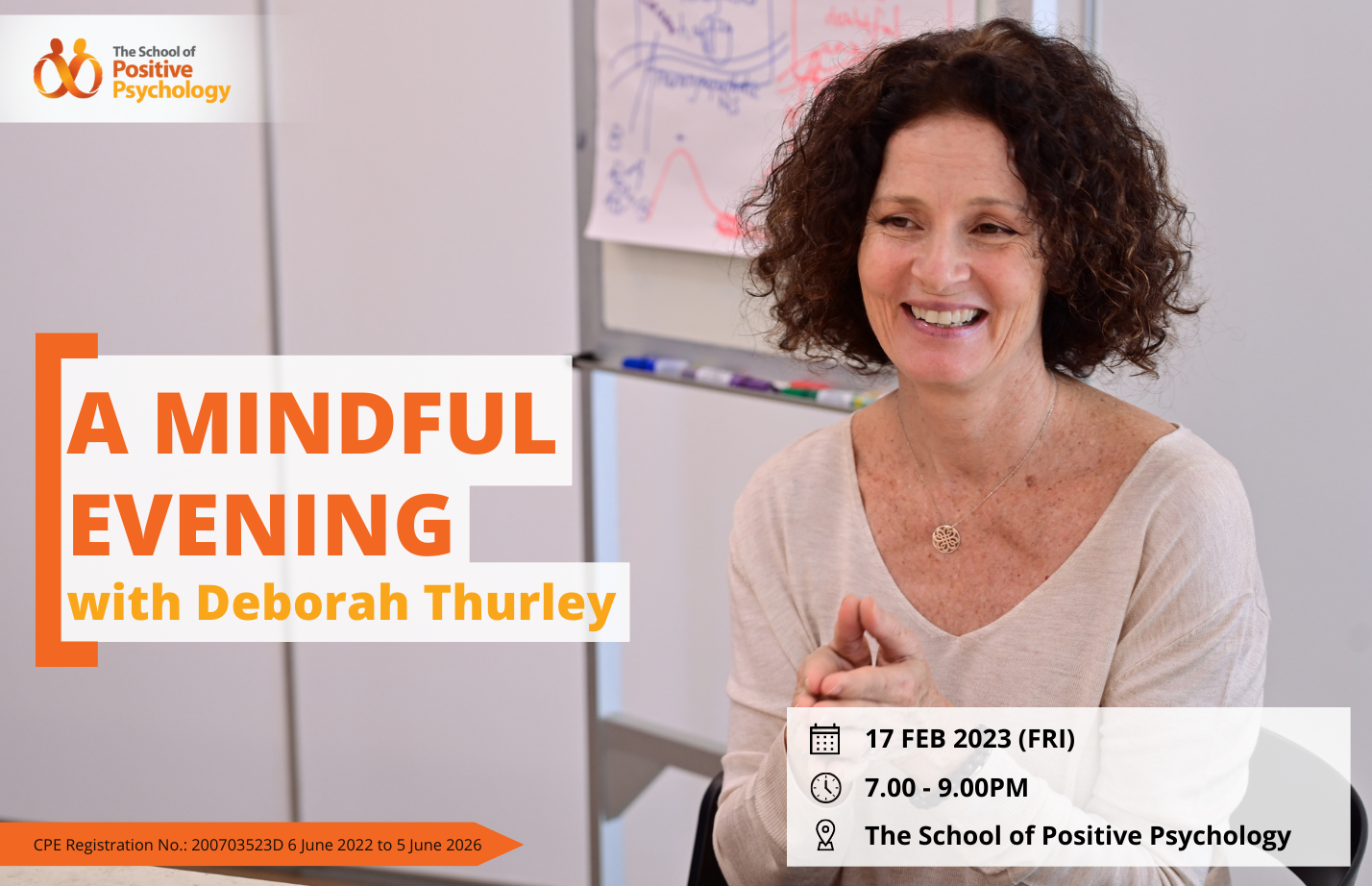 A Mindful Evening at TSPP – Practice. Connect. Reflect.
We are pleased to share that our Mindfulness Psychology trainer Deborah Thurley will be in Singapore this month and will be conducting a special session to connect with you face-to-face! She hopes to expand on her teachings and also help you explore your relationship with mindfulness practice and techniques for personal growth and reflection.
This workshop is designed for TSPP graduates who have taken the Mindfulness Psychology workshop under Deborah or have interest in deepening their mindfulness practice.
Join us, and be part of a collaborative community as you interact and connect with like-minded individuals on various well-being and mental health topics, explore practical ways to apply psychological insights and brainstorm strategies to help yourself and the people around you.
A Mindful Evening with Deborah Thurley
* Please register for this event only if you are a TSPP alumni.
* Light refreshments will be provided during the event.
About the Speaker: Deborah Thurley
Deborah holds a Masters of Applied Positive Psychology, and is a graduate of The School of Positive Psychology Postgraduate Diploma in Positive Organisational Psychology and Leadership (PGDPOPL) programme. She is a qualified meditation and mindfulness trainer and lecturer with many years of teaching and mentoring experience, offering mindfulness workshops and tailored mindfulness programs to organizations, institutions and schools. Deborah also teaches mindful yoga to adults and youth. She is an engaging and experienced instructor, and her teaching style is clear and concise. She lives, works and celebrates in Singapore.