CHALLENGING STATUS QUO FOR GREAT COACHING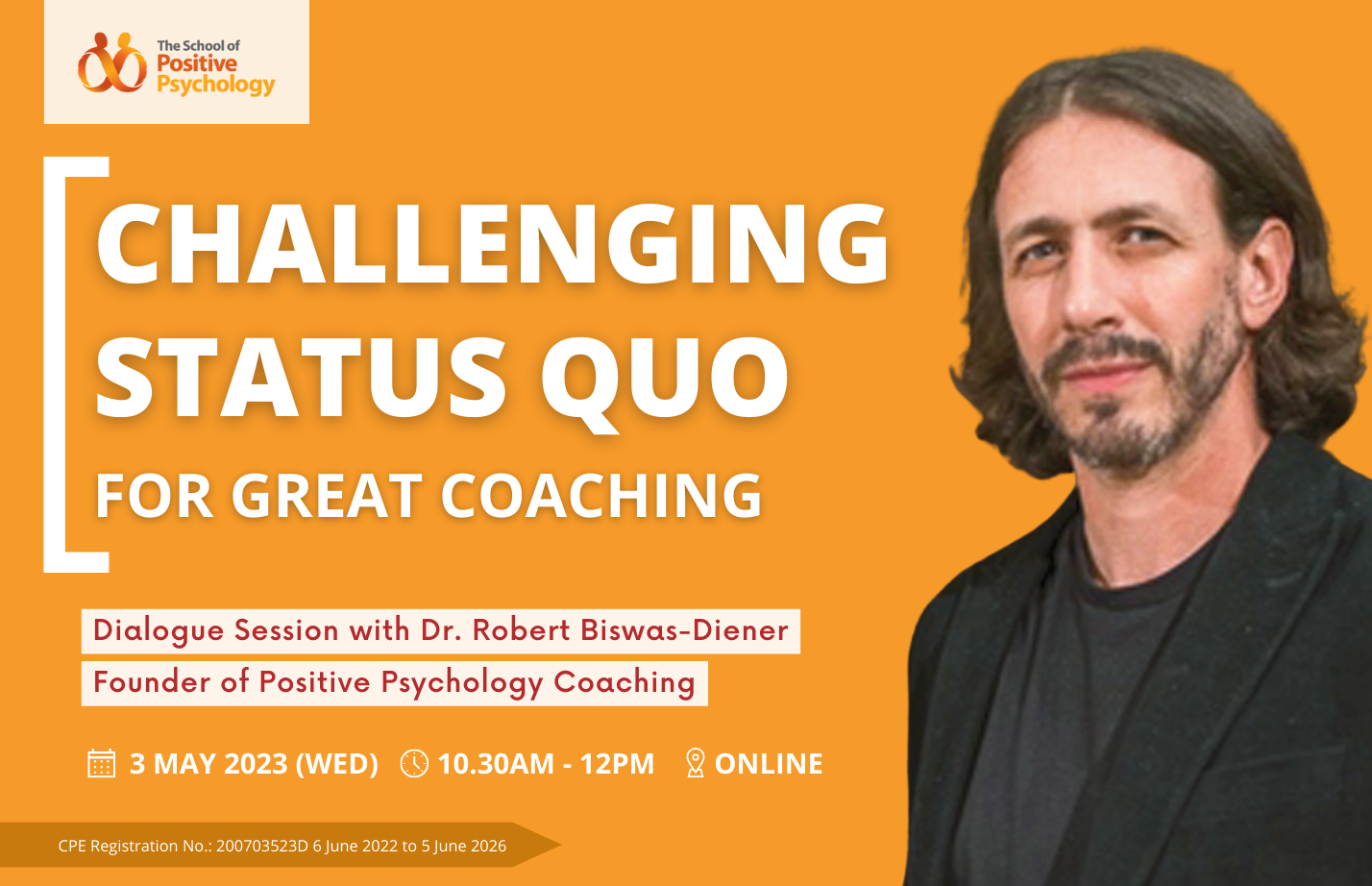 Challenging the Status Quo for Great Coaching: Dialogue Session with Dr. Robert Biswas-Diener
CHALLENGING STATUS QUO FOR GREAT COACHING
Update: The event has ended and you may watch the recorded session via this link.
The coaching skillset is far from static, and coaches need fresh perspectives, challenges, and feedback to evolve their practice.
Join us in this dialogue session with the founder of Positive Psychology Coaching, Dr. Robert Biswas-Diener, as he calls into question the status quo of coaching, and explores what it means to be a great coach.
Whether you are in management or human resources, a business owner, an existing coach, or someone considering to step into professional coaching, seize this chance to glean valuable insights from Dr. Biswas-Diener.
You will learn how to tackle difficult conversations, get your teams or clients unstuck and engaged, and influence happier workplaces.
This session is a sneak peek into the upcoming Positive Psychology Coaching Training held in-person with Dr. Biswas-Diener on 16-18 June 2023, and will be followed by an information session on our Positive Psychology courses for your continuing education journey.
For course details and brochure download, please click here.
About Dr. Robert Biswas-Diener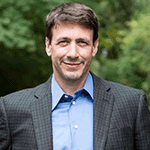 Dr. Robert Biswas-Diener is one of the world's leading experts in the study of happiness. He has published more than 70 academic papers on topics ranging from hospitality to leadership coaching. In addition to his research, he is author of Positive Provocation (2023), the New York Times best-selling The Upside of Your Dark Side (2015), and Practicing Positive Psychology Coaching (2010).
Robert has leveraged his knowledge of culture, wellbeing, and strengths to pioneer positive psychology coaching. This form of coaching applies the scientific theory and results to a foundation of coaching skills. He is widely known for his ability as an educator. His trainings employ humor, storytelling, and state-of-the-art instructional design to ensure that participants remember and can use the information they learn.