Positive Psychology Information Session May 2023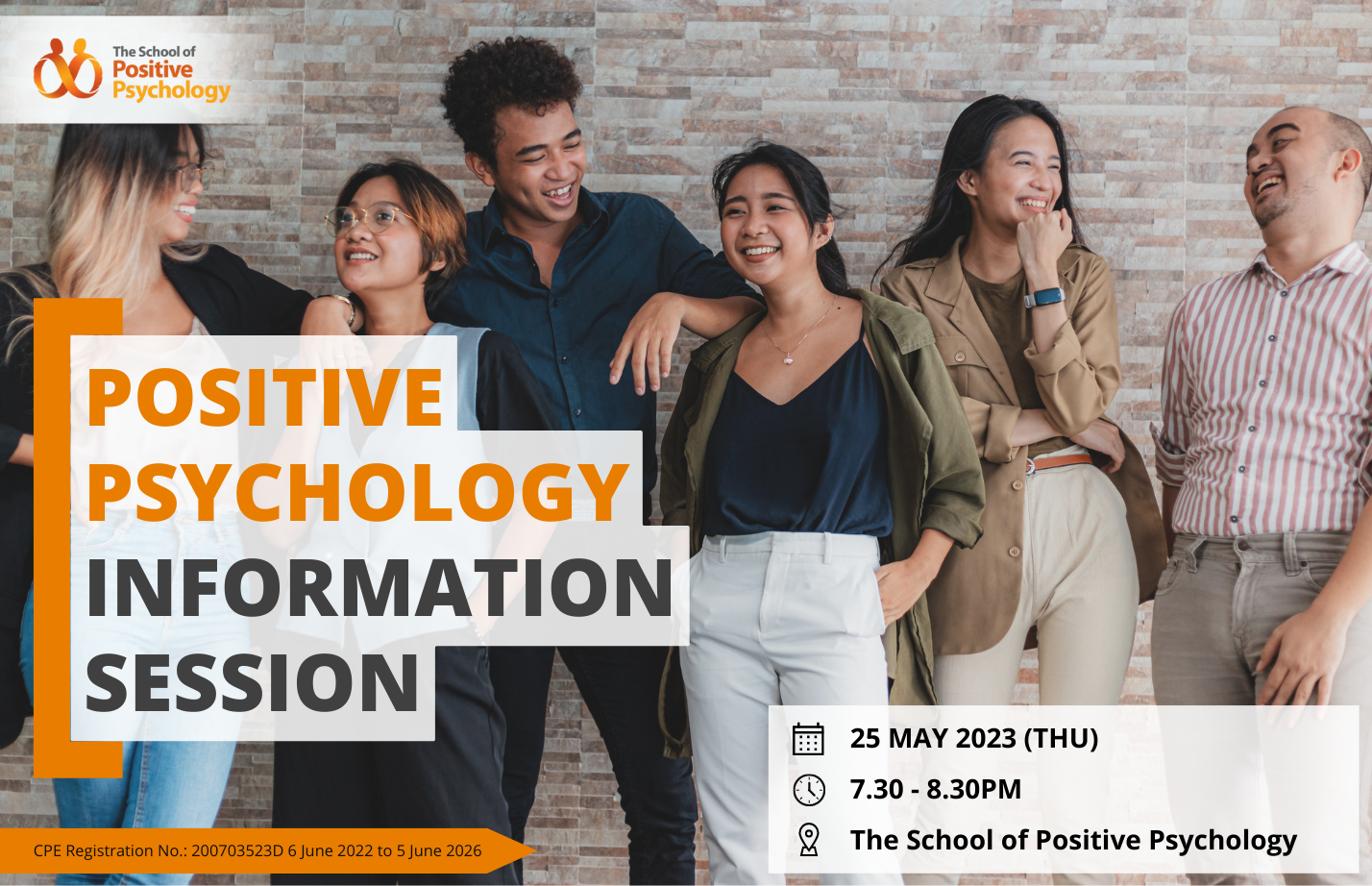 Want to create more meaningful impact at work and beyond?
People-related skills have become highly valuable in today's organisations and communities.
Embark on an education in applied positive psychology and gain a psychological understanding of the building blocks of wellbeing, and a repertoire of techniques to facilitate positive change in individuals and organisations.
Acquiring a firm knowledge of wellbeing is vital for those who want to facilitate better interpersonal relationships, engagement, happiness, and performance – whether you are in a management or caregiving role.
Join us in this upcoming course preview, which are non-obligatory information sessions to learn about the various programmes offered at The School of Positive Psychology.
Discover how applied positive psychology can bring added meaning and career opportunities for you!
What is the information session about?
This is an opportunity for anyone interested in our positive psychology programmes to learn more about the course structure, career pathways and entry requirements.
After a presentation by our consultant, attendees will be able to participate in a Q&A session, and learn more about admissions procedures.
Our Positive Psychology Courses:
We welcome everyone who is interested in psychology, wellbeing, or helping to bring out the best in others to join us for this information session.
"One year from now, you'll wish you started today."