Positive Psychology Information Session November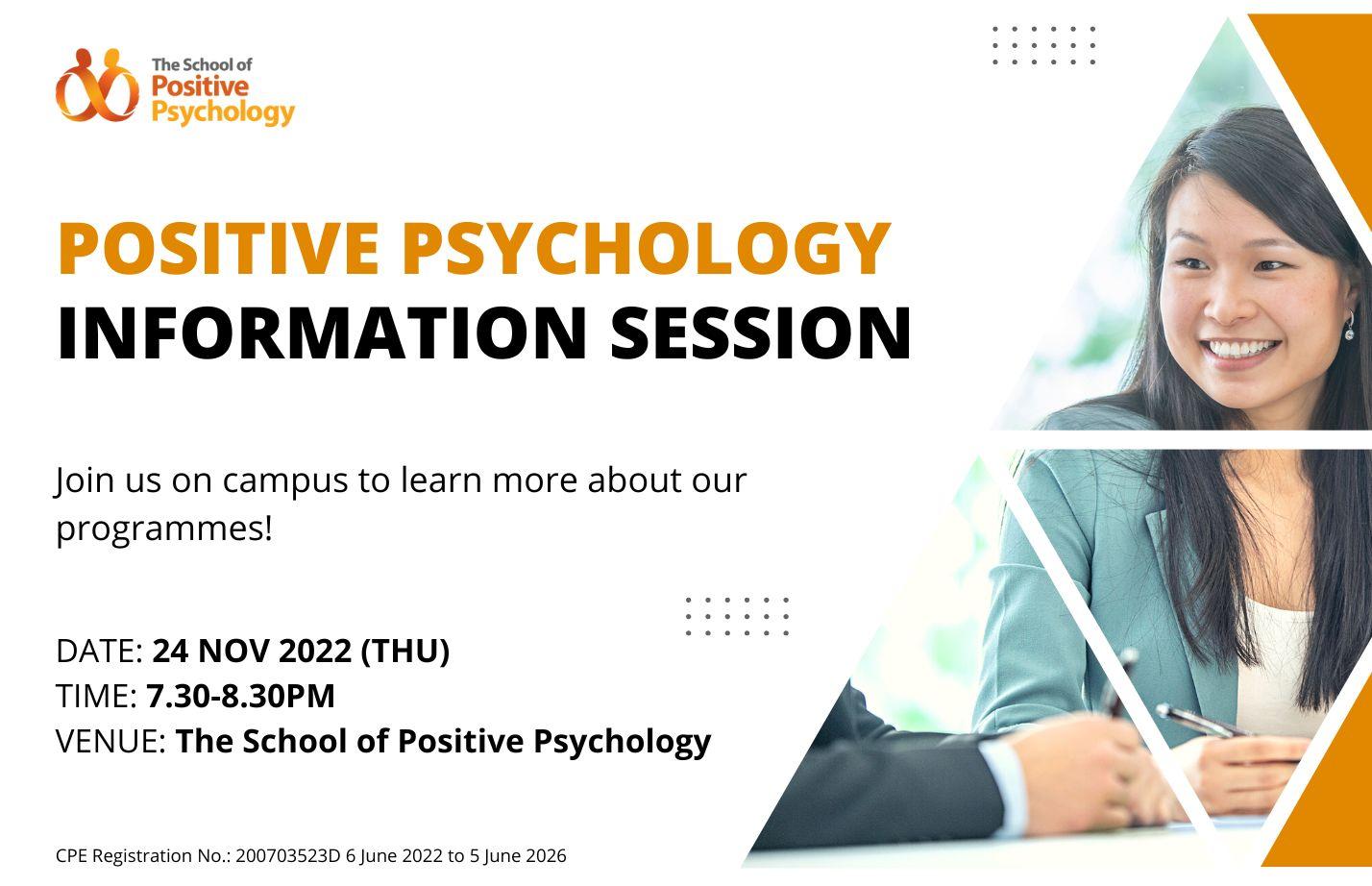 Do you seek to better support yourself and the people around you?
Positive Psychology equips learners with a comprehensive understanding of the science of wellbeing, empowering learners with evidence-based techniques and the know-how to facilitate change for individuals and groups.
Expand your career opportunities, become a more nurturing parent, and discover ways to become your best self through our accredited diploma and postgraduate courses.
In the next information session, learn about the various programmes offered at The School of Positive Psychology. Discover how applied positive psychology can bring added meaning and career opportunities for you!
What is the information session about?
This is an opportunity for anyone interested in our positive psychology programmes to learn more about the course structure, career pathways and entry requirements.
After a presentation by our consultant, attendees will be able to participate in a Q&A session, and learn more about admissions procedures.
Our Positive Psychology Courses:
We welcome everyone who is interested in psychology, wellbeing, or helping to bring out the best in others to join us for this information session.
If you would like to know more about our Positive Psychology programmes or the information session, register via the form below or contact us at
events@positivepsych.edu.sg
.