Positive Reframing E-Workshop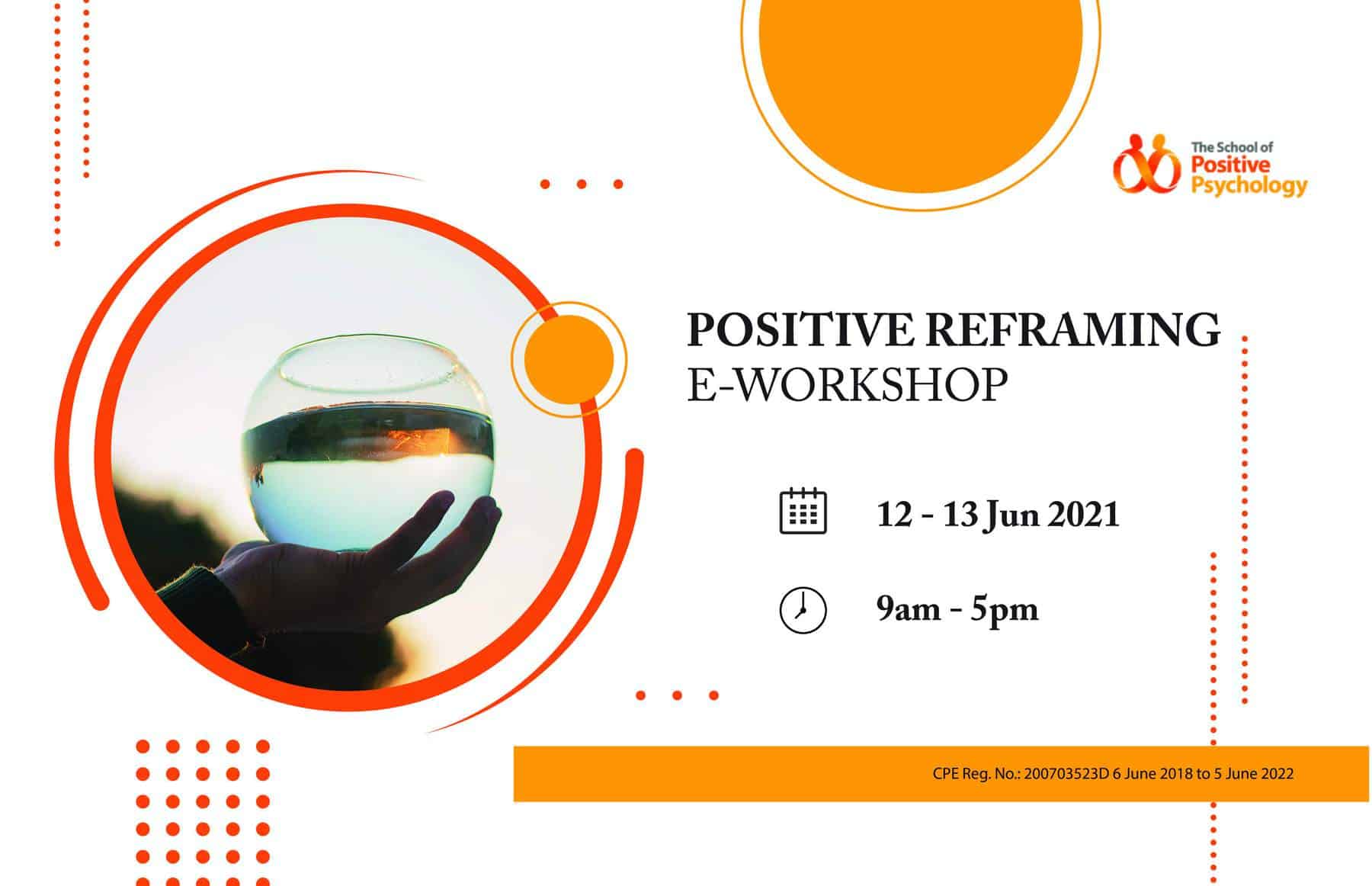 How can we pursue a more fulfilled life?
In this 2-day Positive Reframing workshop, learn different techniques in guided visualisations for resilience, ways to create a safe mental space for healing and goal setting, and find out how to identify and utilise their strengths.
What is Positive Reframing?
Awareness of our negativity biases is the first step in regaining control of our lives.
With Positive Reframing, we can learn how to combat ineffective coping strategies such as Learned Helplessness to gain better perspectives and assess life situations with a clearer mind.
At the end of this 2-day workshop, you will:
Demonstrate knowledge about the fundamentals of positive re-framing
Create a personal safe mental space for effective positive imagery
Practice to maintain positiveness in an altered state of mind
A Certificate in Positive Reframing will be awarded upon completion of this workshop.
Leslie is an American teacher, trainer, and positive psychologist that has been proud to call Singapore her home for the last six years. She regularly runs training for schools and corporations to support the development of skills in Emotional Intelligence as a starting point for rehumanizing workplaces and learning spaces.
She has witnessed many transformations when people allow themselves to be authentic and honest. Through her work, She has come to believe that through vulnerability we can make the world braver, more inclusive, and more compassionate.
To register or enquire on our Positive Reframing workshop, please contact us: