Resilience For Practitioners Workshop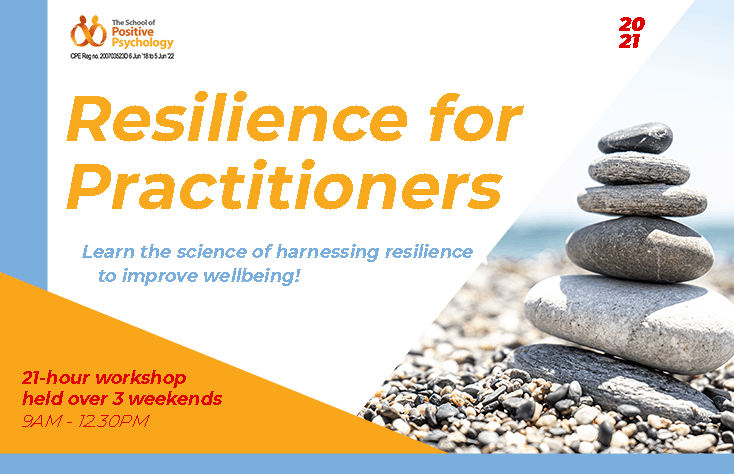 Learn the science of harnessing resilience to improve wellbeing!
Resilience is something you can develop. In trying times, having a toolkit of resilience strategies will aid in making sound decisions under stress. But resilience can be employed in situations of calm too. It is not merely a coping mechanism for difficult moments. When things are going well, there are many steps we can take to boost our resilience as well.
Using evidence-based techniques, this 6-day online programme trains you through self-reflection and cognitive development to boost resilience and wellbeing for yourself and others.
Flourish with greater clarity and value in this increasingly complex world, as you gain tools for change-making in the SPARK Resilience Training for Practitioners Workshop.
Identify and understand how resilience, hope and optimism can improve job proficiency and life satisfaction
Learn how your thinking styles play a part in being resilient
Improve your crisis coping strategies and the quality of decision-making under stress
To register or find out more information about the SPARK Resilience Training Workshop, contact us or fill in the enquiry form below!