Resilience Workshop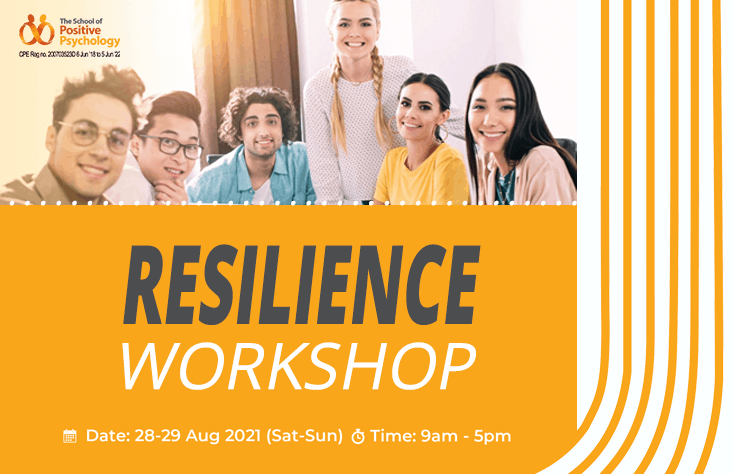 Resilience is the ability to adapt well to adversity and bounce back from difficult experiences. It is increasingly more important in the current uncertain world, on top of the challenges of everyday life.
Why is Resilience Important?
People need resilience to overcome difficult circumstances like painful past experiences, childhood trauma, and poverty. Resilience also enables people to manage the ongoing demands of life; to juggle work, to steer through annoyances and to serve the community.
It is key for people in bouncing back after a major life event such as suffering a job loss, death, major illness, and natural disaster.
When people are resilient, they are:
Learn how resilience, hope and optimism interact and affect one another. In this 2-day interactive Resilience Workshop, participants will learn to build their 'resilience muscles' through identifying their strengths, social support networks, sources of positive emotions and previous experiences of resilience.
On completion of the workshop, students will:
Join the session to improve your coping strategies during crises and improve your ability to make good decisions even under stressful environments!
To register or enquire about our Resilience Workshop, please contact us: