SMILE LEADERSHIP MASTERCLASS INFO SESSION 21 JUN 2023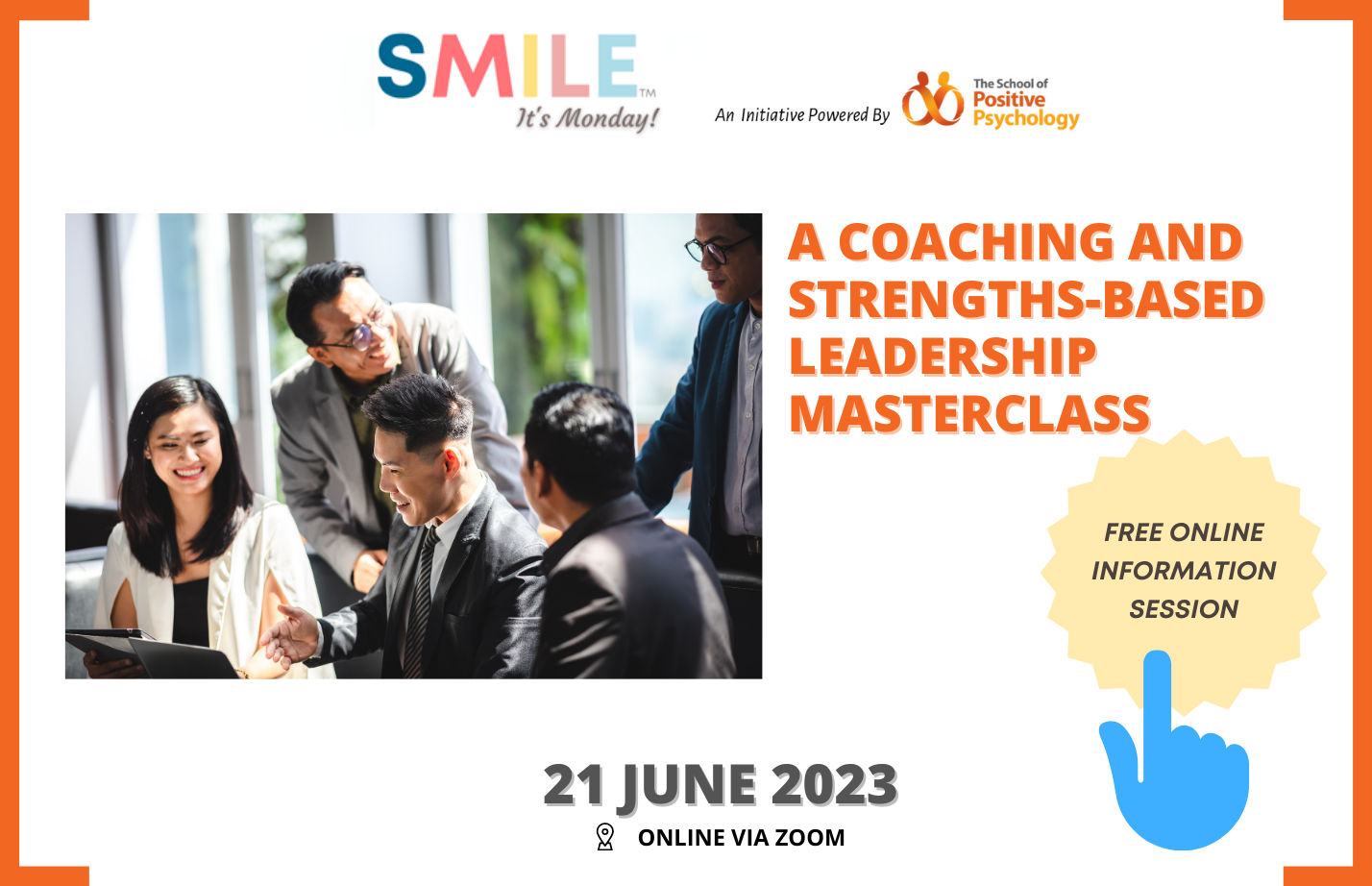 SMILE LEADERSHIP MASTERCLASS INFO SESSION 21 JUN 2023
Back by popular demand!
A Coaching & Strengths-Based Leadership Masterclass – Upcoming Information Session
Using the latest evidence-based research and interventions from social, organisational and positive psychology. SMILETM is designed to amplify your strengths and transform you into a self-aware, mindful and inclusive leader.
This highly experiential masterclass will leave you with confidence and a practical toolkit to inspire, motivate and bring out the best in you and others to achieve both individual and business goals.
This 3-day masterclass is specially designed for aspiring leaders, first-time managers, and mid-level managers like you who are seeking to excel in their professional journey.
More information about this masterclass, click here.
Join us on our upcoming information session below!