TSPP Ripples Christmas Network Night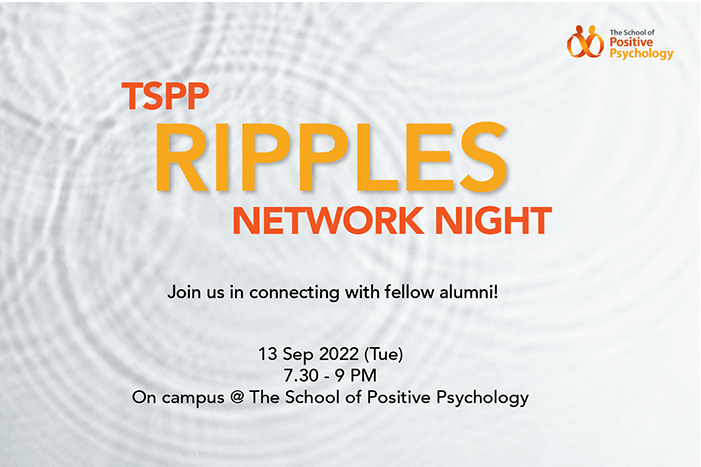 Connect with TSPP community over Christmas celebrations at the next Ripples Network Night!
With 2022 soon coming to a close, we invite TSPP graduates and friends to join us in reflecting on the year we've had and to celebrate our successes – big or small.
Join us in this gathering to re-connect with like-minded individuals and build new friendships.
We hope to see you there!
TSPP Christmas Ripples Network Night
*Refreshments will be provided during the event.
**Registration is open to friends of TSPP alumni.