TSPP Ripples Network Night (September)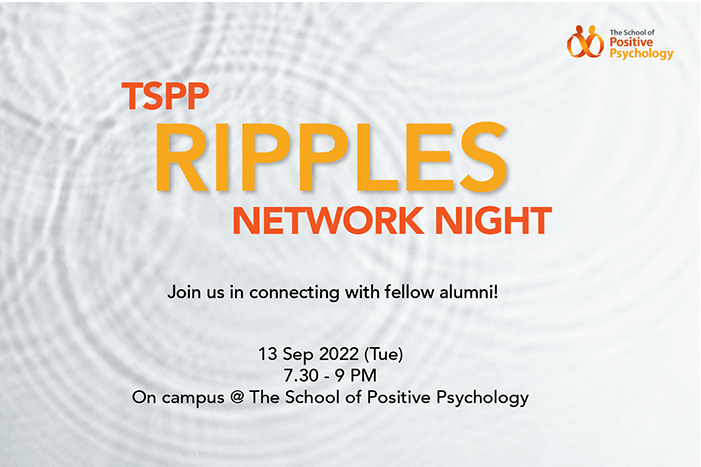 Connect with the TSPP community at the next Ripples Network Night on 13 Sep 2022 (Tue)!
TSPP Ripples Network Night is a space for networking with fellow alumni.
Join us to build new friendships and a collaborative community as you interact with like-minded individuals on various wellbeing and mental health topics.
Explore practical ways to apply psychological insights and brainstorm strategies to help yourself and the people around you.
We hope to see you on campus to grow and cultivate the TSPP community one ripple at a time!
TSPP Ripples Network Night
*Light refreshments will be provided during the event.
**Registration is now also open to friends of TSPP alumni.