Sally Mounir, our Professional Diploma in Psychotherapy graduate, shares how her education at The School of Positive Psychology (TSPP) enabled her to discover her calling as a psychotherapist.
Q:
How did your journey in Psychotherapy begin?
I started experiencing depression in 2010 when I was living in Indonesia. I had no interest in meeting people and was constantly feeling anxious. A couple of years later, I came across an advertisement for an art therapy class which I signed up for. When I was painting, I felt that I was in my own space and could express myself without any judgement.
In 2014, when I moved to Singapore, I was actively searching for places where I could pursue psychotherapy as self-help. When I came across TSPP, my initial decision was to help myself – I was not planning on becoming a psychotherapist back then. But then I fell in love with how compassionate this work is.
I discovered how support can happen in a therapy room. People often need that support to heal and move forward, especially one that is provided ethically and professionally.
At this point, self-help and knowledge on an academic level was not going to help me. I needed to start going to personal therapy for myself.
While studying had become my passion, I decided to start seeing a psychotherapist to continue my healing process. Because of these psychotherapy sessions, wonderful teachers and my support circle of friends at TSPP, I went through a great healing journey, and wanted to be there for others the same way that others were there for me. This collective healing process was the beginning of my journey as a psychotherapist.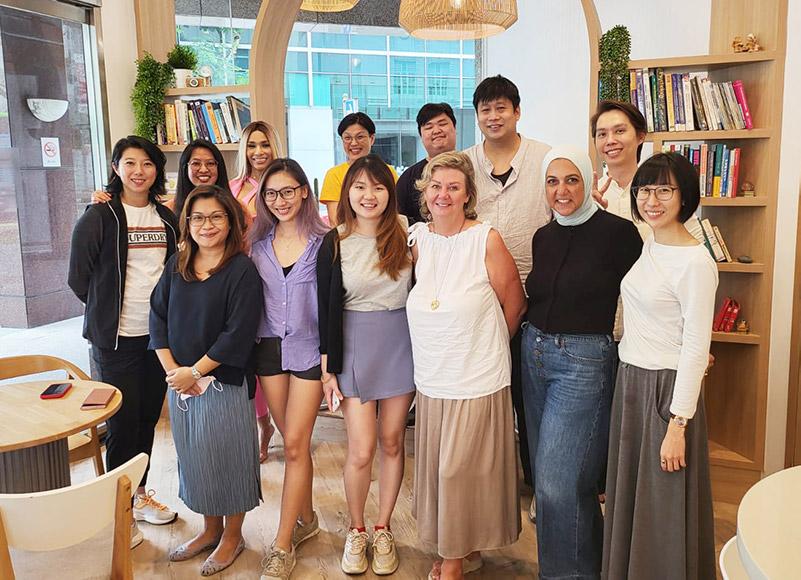 Q:
How did attending the courses at TSPP change your life?
TSPP is a place that cares. Everyone who worked there was interested in the topic of psychology and positive psychology, coaching with its different forms, psychotherapy and counselling. Role-plays, hands-on experience, countless practices and supervision were integrated into my learning.
Being able to chat with almost every staff member during coffee breaks and lunch hours made this journey come to life. Our assignments and coursework helped me gain a better understanding and application of psychotherapy. It took away the fear I had of how to apply theory and make it into real-life practice.
Listening to my fellow colleagues' sharing in class, and becoming vulnerable in safe circles together in a circle of trust was something new to me. It was definitely something I had not encountered in other institutions that I had looked into before joining TSPP.
I even had friends who finished their postgraduate studies in psychotherapy and counselling at other universities, and then joined TSPP to get where I am today. That will certainly always be something I like to brag about!
Ultimately, being in TSPP allowed me to build greater awareness. This helped me accept and embrace the changes that were essential for my personal and professional growth.
Q:
How have you been practising psychotherapy as a therapist?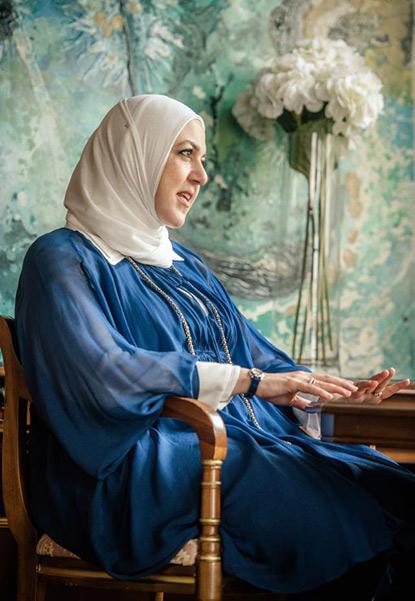 Once I was done with the Professional Diploma in Psychotherapy, I had to get my licence to become a psychotherapist in Singapore. Everyone was required to start clocking hours with volunteer clients and subsequently personal and group supervisions to obtain their licence. I soon began to realise the extent of my responsibility as a psychotherapist.
I am grateful for the endless support TSPP has provided me as I progressed to this stage of my own professional development. Many of the volunteer clients are referred to the students by the school after careful screening to ensure that the cases would be suitable for a beginner psychotherapist. This initiative by TSPP allows trainees to build up their confidence and effectively grow in the line of psychotherapy practice.
Seeking growth and knowledge has certainly not ended for me. Going to personal therapy and seeking the advice of my supervisors hasn't ended either.
Q:
What led you to pursue psychotherapy as a career?
I decided to become a psychotherapist as there was a lot of encouragement from my professors. In psychotherapy, you do not just solve peoples' problems, but as a professional, you have the tools that will allow these clients to learn how to help themselves. They reflect on questions you ask them, and they learn tools to help them cope in a healthier manner. They find hope and thrive to become the best versions of themselves. I find a lot of meaning in this work.
However, there is still a lot needed to be done to lower the stigma of mental health. The fear of judgement often stops people from getting the right help and feeling better.
I also hear from some of my clients statements like "What's the use? Even if I change, my circumstances won't change." To this I can say that if you change, a lot will change.
I hope I can be that "crutch" they lean on and the "psychological physiotherapist" to their weakened emotional muscles till they learn how to do this for themselves.
Once a person is able to get that empowerment, the fog they come in with is lifted, and the outcome is often surprising. I have been honoured many times with clients coming back to share their transformations after therapy. I'm so grateful for them too.
Q:
How did you go about setting up your own practice?
When
Thrive Psychology Clinic
was up and running, I became one of the first batch of practitioners that joined the clinic and started seeing my clients there. The rental packages offer wide services that are very beneficial for the practitioners especially when you are just starting out. Thus, providing me with a sturdy foundation as I took my first step into practice.
Q:
How were you able to apply what you learned in class to your sessions with clients?
TSPP's programme balances well between theory and practice. A lot of my training helped shape who I am as a therapist today.
Every therapist has their own toolbox, and TSPP gave me the know-how to set up that toolbox, and learn to continuously update it to fit my clients and my style as a therapist.
Q:
Any advice for aspiring psychotherapists?
Be genuine and caring, and stay honest with your clients.
Most people value honesty in the long run. Stay humble as humility will keep you grounded for life. Being humble does not simply mean you can't say you're good at what you do. For me, humility means staying curious to learn more and improve.
No one is always right and no one knows it all. Even the best need to continue learning and grow, otherwise they lose track.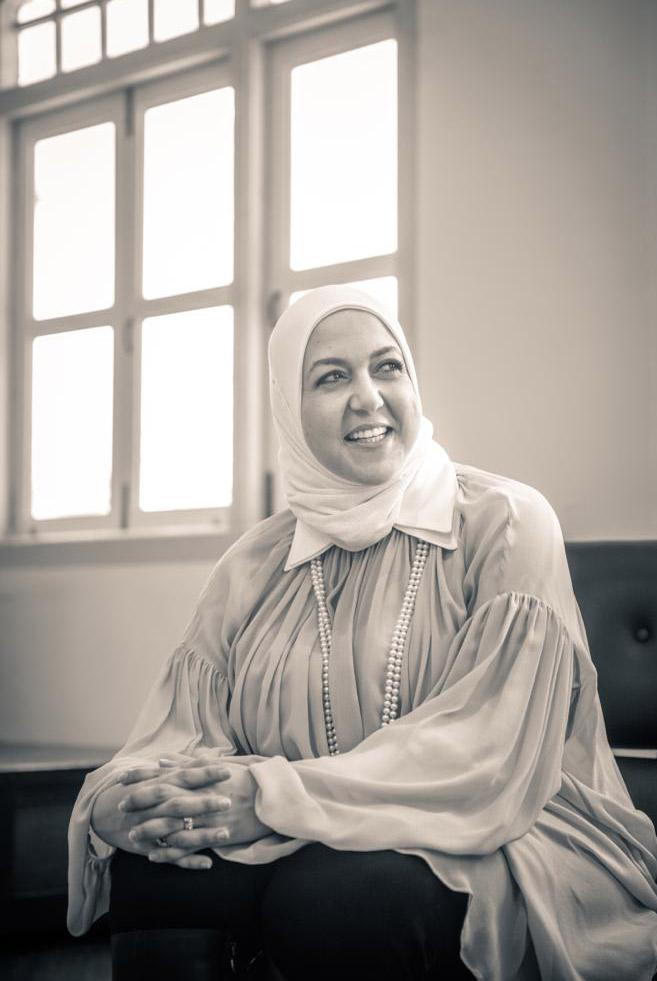 To my fellow psychotherapists and those aspiring to become part of this global team of mental health practitioners: whichever role you choose to take in this very rewarding profession, I encourage you to seek personal therapy if you haven't yet.
I've yet to meet a good psychotherapist, counsellor or coach who has never been a client themselves. You learn as a client what it feels to be on the other side, what it takes to build that therapeutic relationship, and how to meet your clients where the good therapists in your life met you.
We may have very different stories and different ways of healing and different needs. Still, we carry many similarities when it comes to wanting to feel heard, understood, and valued as human beings.
Your job is a lot more than saving people – you are the vessel that they will trust to teach them how to save themselves. You are in fact privileged to be chosen and trusted to help them untangle the puzzling issues till they make sense and unlearn what is needed to be unlearnt before they get to learn new skills.