Coping With Trauma As An Adult: Online Talk + Preview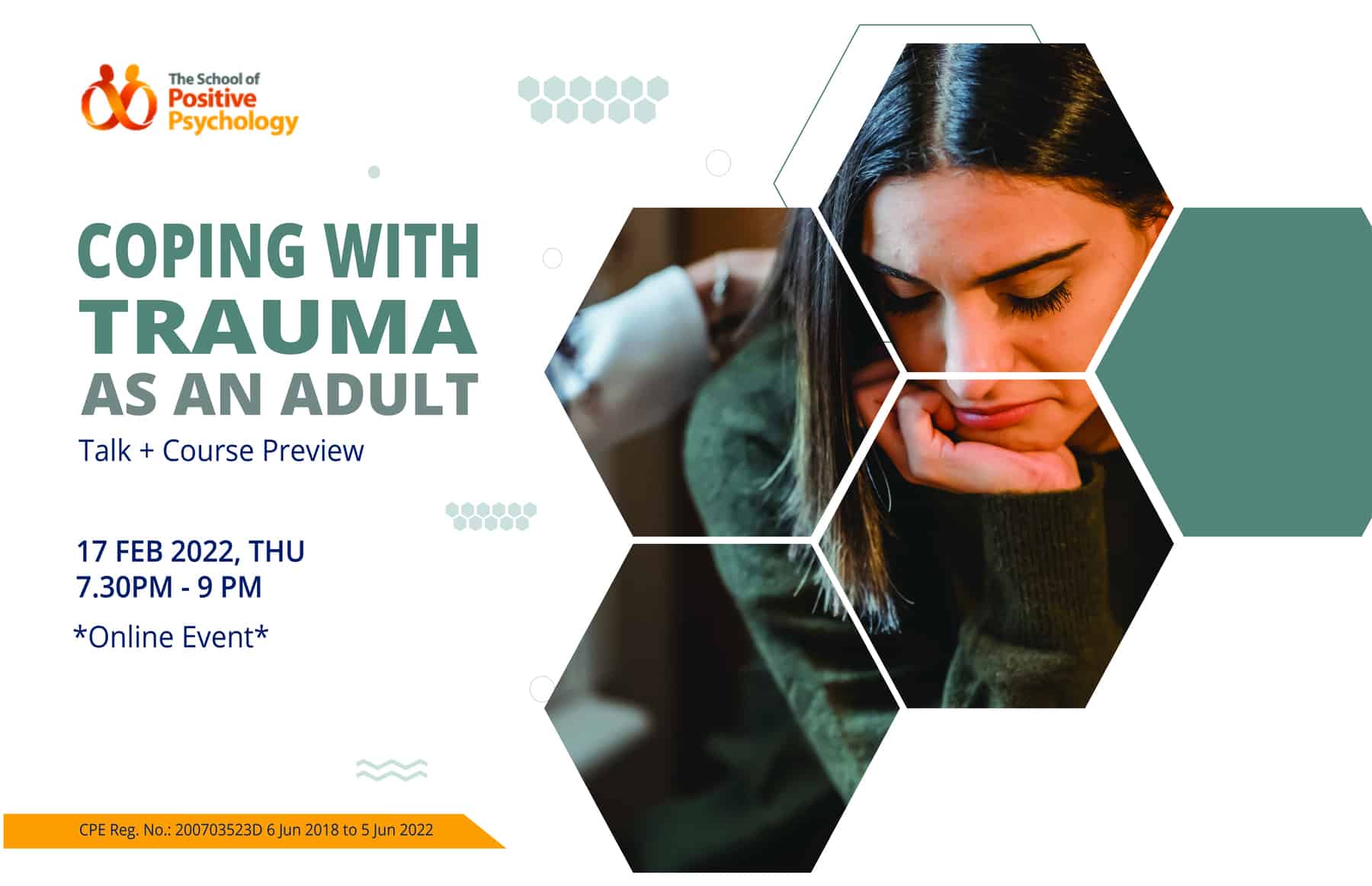 As a coach, parent, psychotherapist or mental health professional, learn how Adverse Childhood Experiences (ACEs) can affect an adult's personality, self-image, and their current relationships.
When people struggle in life, suffer from depression and anxiety, they may assume that their unhappiness is linked to their current unfavourable life circumstances.
But often, their sufferings are a by-product of past childhood traumas. Unresolved childhood trauma can impact their adult lives by influencing their core beliefs and affecting their decision-making processes and biases.
A disparity in their value systems will result in confusion in their lives, and as long as a person has unhelpful core beliefs, they will continue to live in survival mode and think that they are not good enough.
In this talk, Stephen Lew will be discussing how practitioners can factor in clients' negative childhood experiences and past experiences to allow clients to resolve outstanding past traumas and evaluate various options on hand to make better life decisions.
Utilise psychotherapy techniques to resolve adults' childhood trauma
Change unhealthy narratives that leads to self-sabotage and unhelpful belief systems
Improve self-awareness and transform one's mindset to help others
The talk will be followed by the Course Preview of Psychotherapy programmes.
What is the online course preview about?
This is an opportunity for anyone interested in TSPP's courses to learn more about the course structure, career pathways and entry requirements. After a presentation by our consultant, attendees will be able to participate in a Q&A session, and learn more about admissions procedures.
After registration, participants will be sent a link to join the talk and preview.
About our Speaker: Stephen Lew
An expert in the field of positive psychology with 19 years of experience in the higher education and training industry, Stephen Lew is a strong believer in giving back to society, Stephen actively volunteers his personal time for community projects – be it giving talks to community and religious groups, or providing pro-bono psychology training to welfare organisations.
In March 2020, Stephen conducted an intervention and training for crisis responders in China, when the COVID-19 pandemic first started. More than 100 counsellors, mental health professionals, and psychologists managing the COVID-19 crisis helpline were trained. Stephen also taught the Chinese crisis responders resilience, and resilience techniques to teach others in China.
We welcome everyone who is interested in psychology, psychotherapy, or helping to bring out the best in others to join us for this preview session. If you would like to know more about Psychotherapy, other programmes or the preview, fill in the registration form below or contact us at
events@positivepsych.edu.sg
.