Play Towards Therapeutic Change: Online Talk + Preview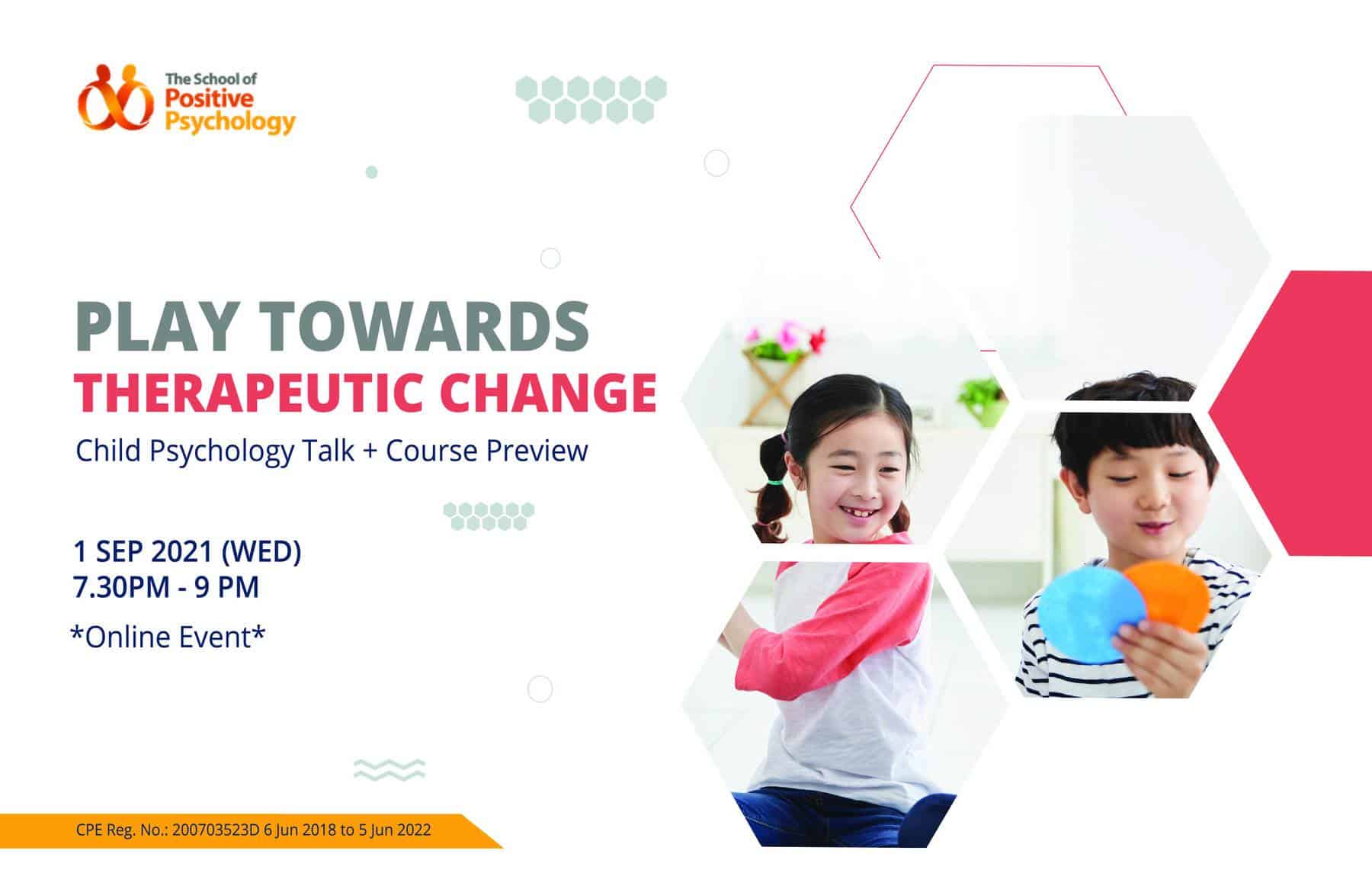 How is play being utilised in play therapy? When children play, do you observe them and make sense of their developmental progress and emotions?
More than just about everyday play sessions, play therapy is an intentional way for trained therapists to observe children and see meaning to their play, rather than brush it off as a trivial activity.
Adults too, can benefit from play therapy as a healing modality to discover themselves better.
Find out how we can use play therapy to help children and ourselves!
In this complimentary online talk, you will discover:
How play have shaped our behavior when we were younger, and reflect how play affects us in how we perceive the world ­– whether we see it as a fun or stressful place.
How to use play in a more intentional and informed way, to observe and understand how children use play to relate to themselves and others.
The hidden benefits of play, and how play therapy can be used for healing, expression and self-discovery.
The talk will be followed by the Course Preview of Child Psychology programmes.
What is the online course preview about?
This is an opportunity for anyone interested in TSPP's courses to learn more about the course structure, career pathways and entry requirements.
After a presentation by our consultant, attendees will be able to participate in a Q&A session, and learn more about admissions procedures.
Child Psychology Courses:
About our Speaker: Lim Shen Yong
Awarded as the Promising Social Worker in 2019, Lim Shen Yong utilises play therapy to support youths to work on their issues and facilitate growth. In the past 9 years, he has worked extensively with both the youths and their families on various issues such as school refusal, substance use, mobile gaming, underage smoking and youth sexuality.
Shen Yong firmly believes that adopting different play techniques is key in engaging youths who are less verbal to express their thoughts and feelings, and it helps facilitate conversation to achieve healing and realisation.
Besides helping clients through play therapy, Shen Yong loves to cycle and is an avid gardener, having gained plenty of realisations and awareness through gardening.