Positive Psychology Coaching Training with Dr. Robert Biswas-Diener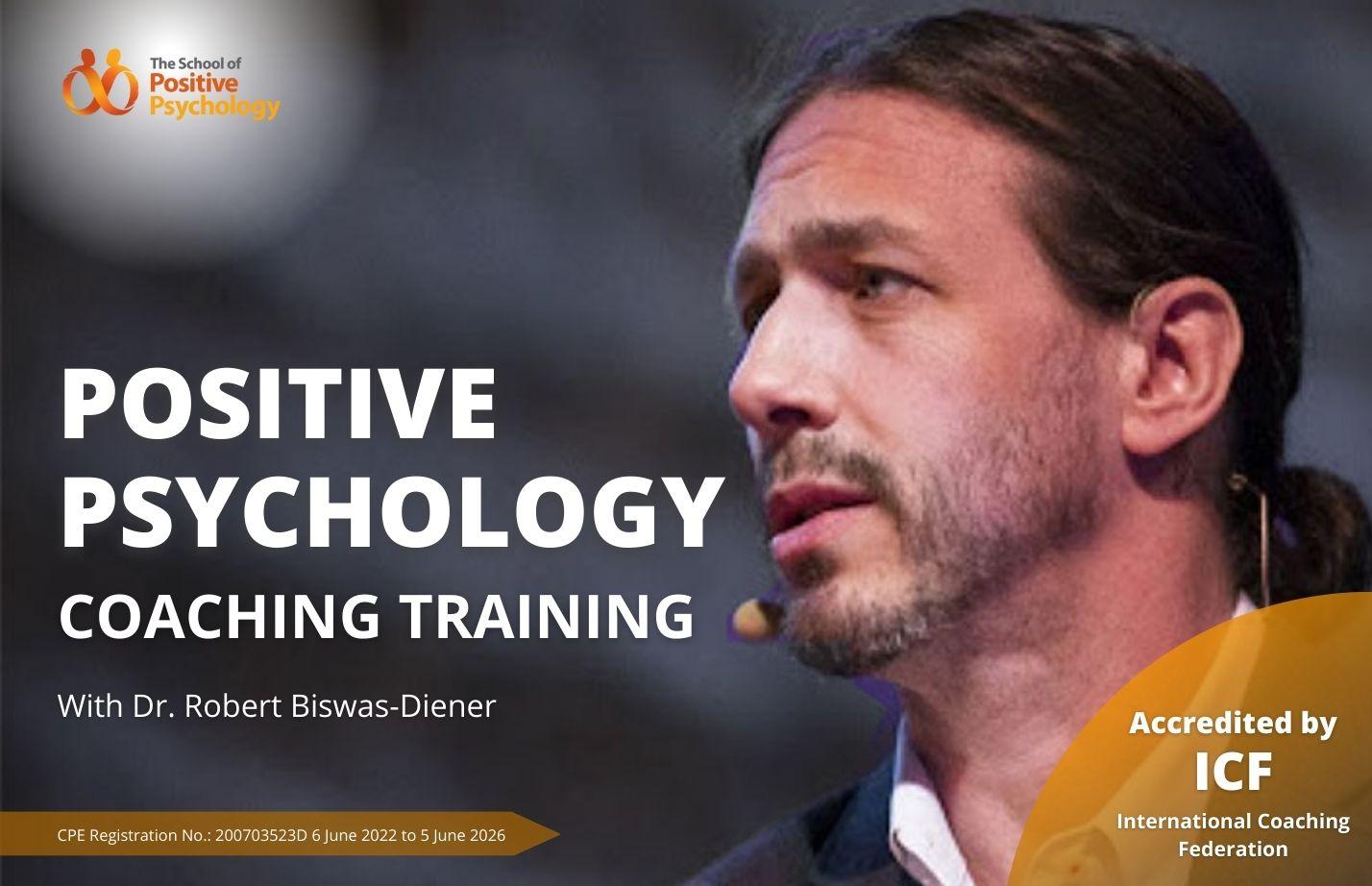 People are facing more uncertainty and pressure in all areas of life than ever before.
All sessions will be held in-person with Dr. Robert Biswas-Diener on TSPP Campus.
Seize this rare chance to learn from master-trainer, Dr. Robert Biswas-Diener
Robert is widely acknowledged as the pioneer of positive psychology coaching and has trained coaches and leaders throughout the world. His training employs humour, storytelling, and state-of-the-art instructional design in order to facilitate effective learning and ensure participants can both retain and apply the knowledge they acquire.
He is one of the world's leading experts in the study of happiness, publishing more than 70 academic papers on topics ranging from hospitality to leadership coaching. In addition to his research, he is author of Positive Provocation (2023), the New York Times best-selling The Upside of Your Dark Side (2015), and Practicing Positive Psychology Coaching (2010).
Learn to empower them through Positive Psychology Coaching.
In Positive Psychology Coaching, you will learn how to help people gain insight and make effective change. This workshop begins with an emphasis on foundational coaching skills including cultivating coaching presence, active listening, and asking great questions. It then builds on these basics by applying theory and tools from positive psychology.
Great coaching requires technical skills, practice and feedback. While this training is suitable for both beginners and experienced coaches, you will be challenged to be a more effective thought-partner with your clients, students, or supervisees.
This course is accredited by International Coaching Federation (ICF) and professional hours can be clocked towards ICF credit hours.
Why Positive Psychology Coaching?
Coaching Philosophy
Developing Coaching Presence
Solutions-Focused Coaching
Setting Powerful Agendas
Excellent Listening
Ethical Coaching
Asking Deep Questions
Strengths Approaches to Coaching
Positive Work
Who can benefit from this training?
New and Experienced Coaches
Team Leaders and Managers
Anyone working in People Development
Anyone interested in Personal Development
Get certified and accelerate your coaching
For

Certified

For Certified Coaches

Certificate in Positive Psychology Coaching

International Coaching Federation (ICF) credit hours

For TSPP Alumni

Certificate in Positive Psychology Coaching

For Non-Coaches

Certificate in Positive Psychology Interventions
EARLY-BIRD (Register by 19 April 2023)
Receive $400 off the regular pricing as well as a complimentary copy of Dr. Robert Biswas-Diener's latest book if you sign up before 19 April 2023!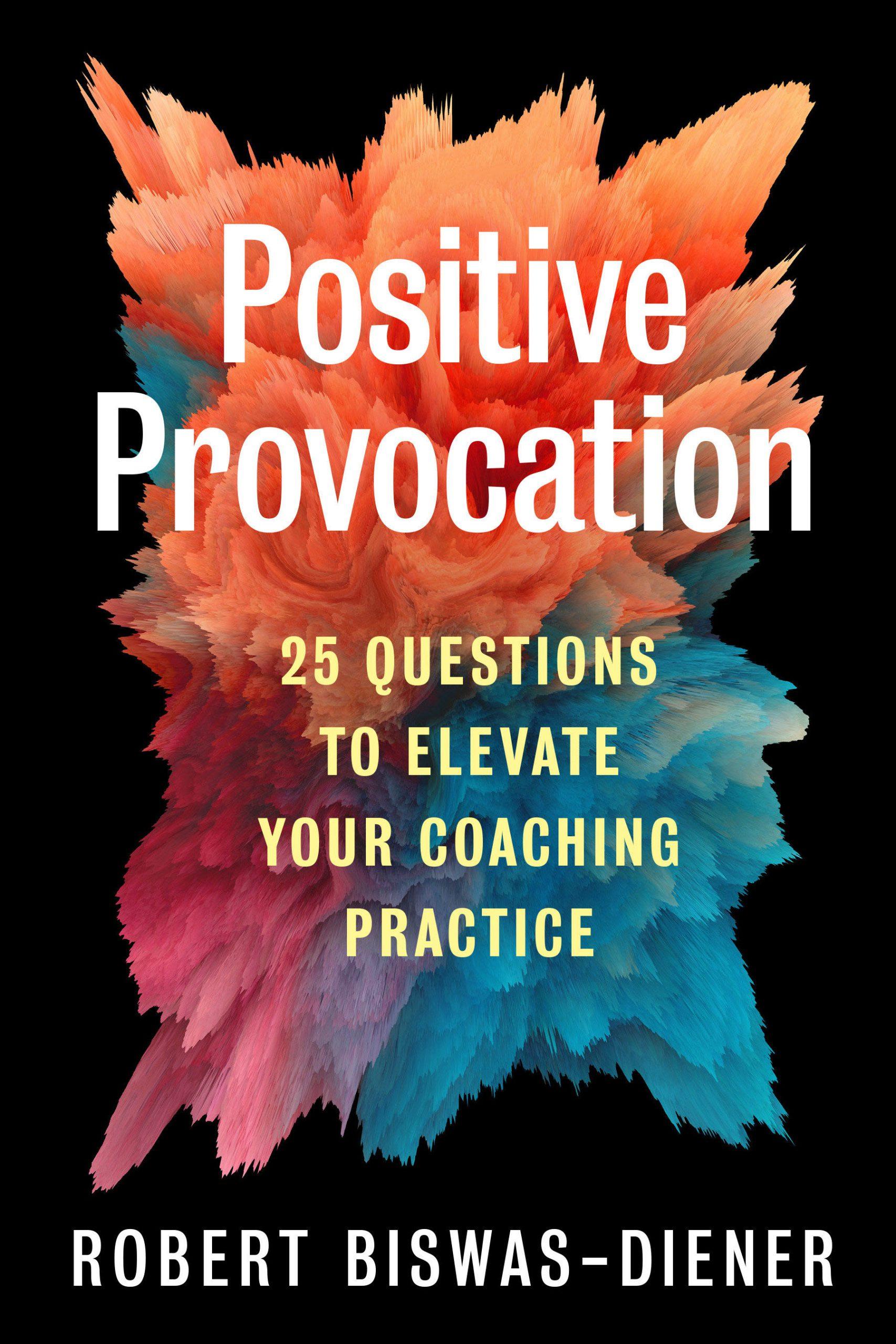 Positive Provocation
25 Questions to Elevate Your Coaching Practice
By Robert Biswas-Diener
Paperback, 240 pages, Retail Price @ S$48.60
ISBN: 9781523003938
For further enquiries or registration, please get in touch via the contact form below or call us at +65 6884 5162.
Enquire about the training