The Do'S & Don'Ts Of Being A Psychotherapist: Online Talk + Preview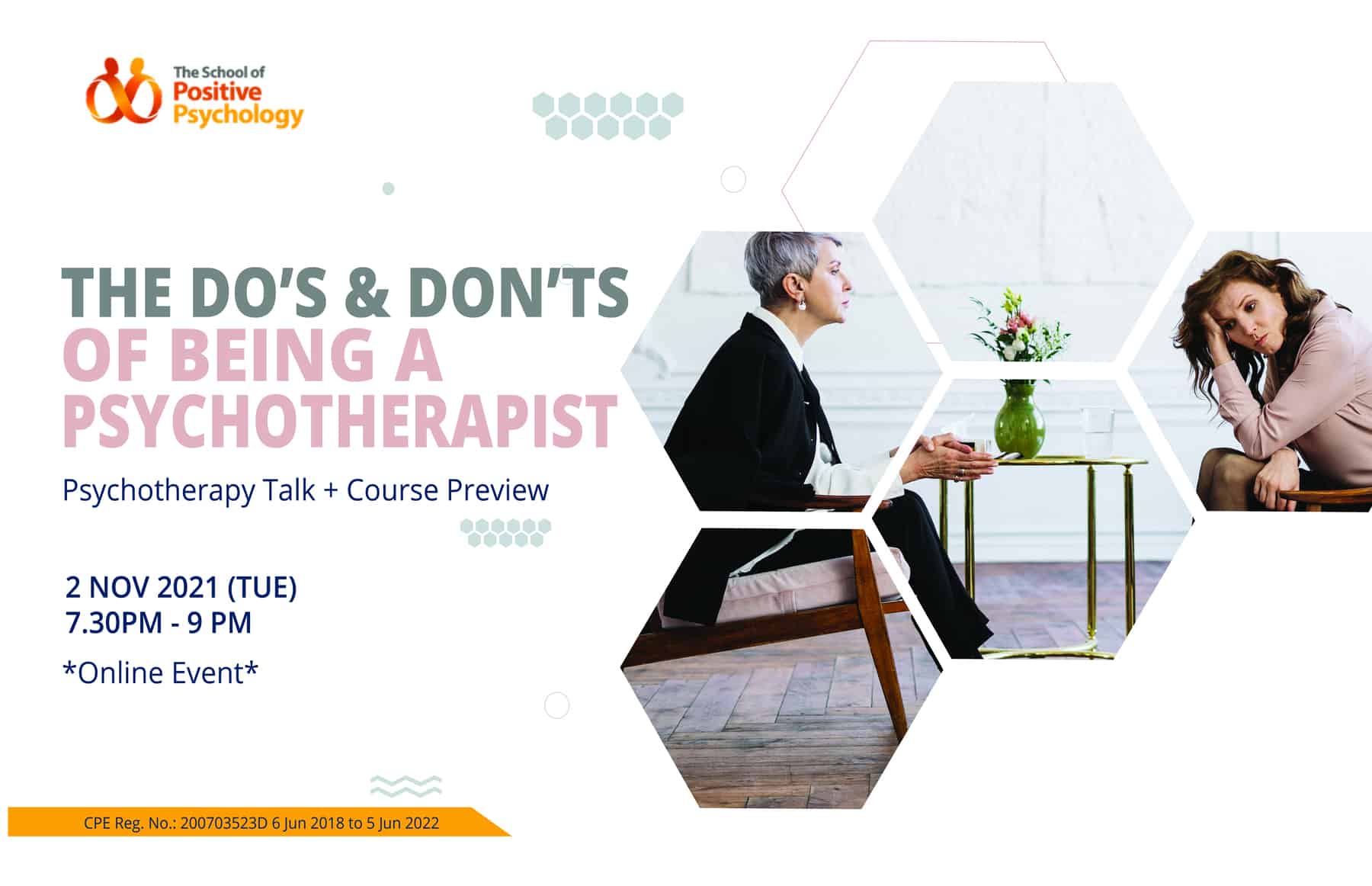 As a psychotherapist, your career in helping people can be complex, challenging, and isolating at times.
No doubt, assisting others in going through their difficulties is a rewarding profession. However, psychotherapists are humans after all, and may face personal distress from time to time.
How can psychotherapists ensure that we remain in our best possible selves to serve people in need?
In this complimentary online talk, you will discover:
Professional ethics as a psychotherapist
When is it appropriate to take time away from seeing clients
How to practice self-care and process difficult emotions
What is the online course preview about?
This is an opportunity for anyone interested in TSPP's courses to learn more about the course structure, career pathways and entry requirements.
After a presentation by our consultant, attendees will be able to participate in a Q&A session, and learn more about admissions procedures.
About the Speaker: Stephen Lew
An expert in the field of positive psychology with 19 years of experience in the higher education and training industry, Stephen Lew is a strong believer in giving back to society, Stephen actively volunteers his personal time for community projects – be it giving talks to community and religious groups, or providing pro-bono psychology training to welfare organisations.
In March 2020, Stephen conducted an intervention and training for crisis responders in China, when the COVID-19 pandemic first started. More than 100 counsellors, mental health professionals, and psychologists managing the COVID-19 crisis helpline were trained. Stephen also taught the Chinese crisis responders resilience, and resilience techniques to teach others in China.
We welcome everyone who is interested in psychology, psychotherapy, or helping to bring out the best in others to join us for this preview session. If you would like to know more about psychotherapy, other programmes or the preview, fill in the registration form below or contact us at
rachel@positivepsych.edu.sg
.