Understanding Your Child Better: Online Talk + Preview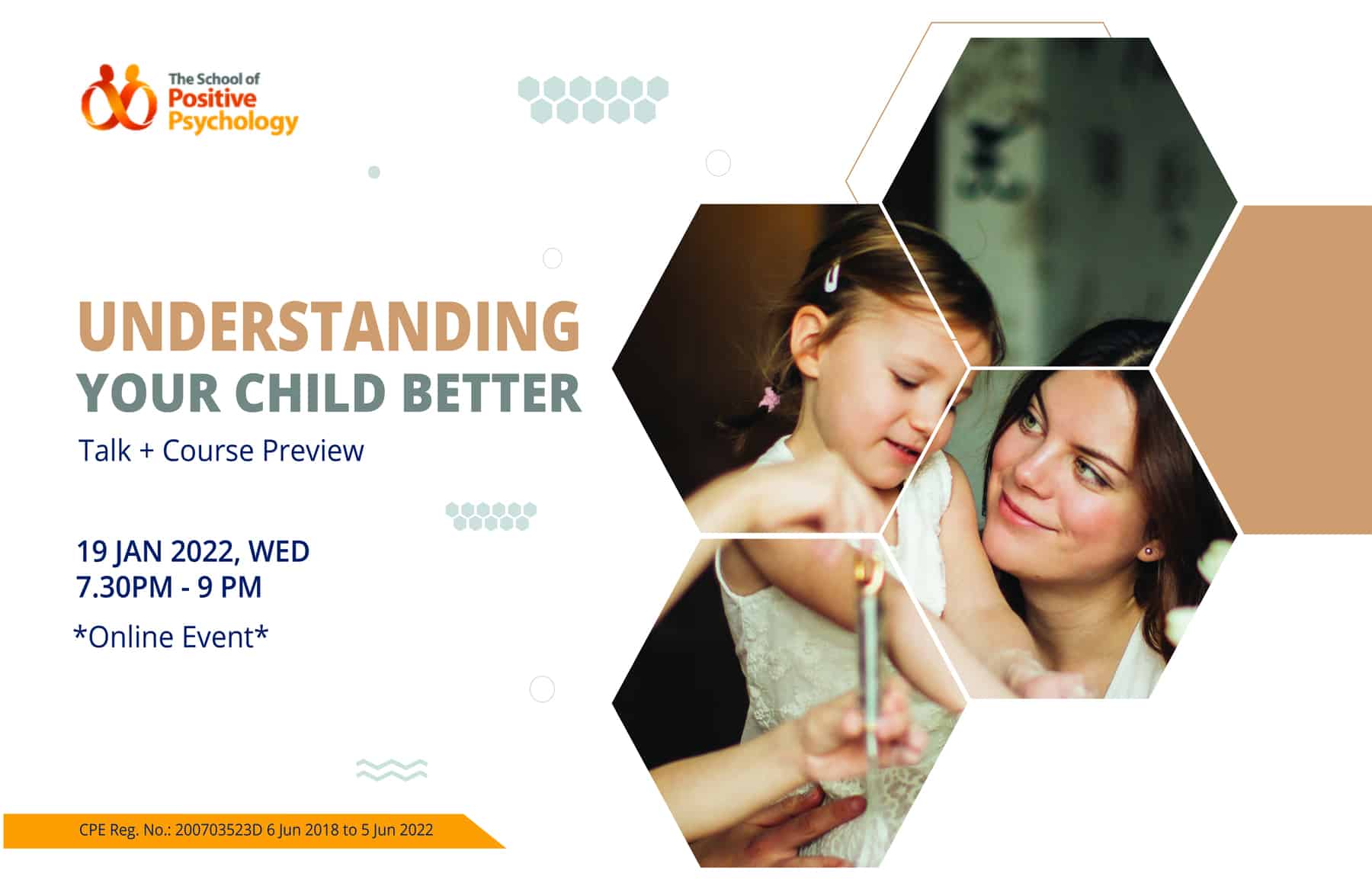 Although parenting can be a tricky journey at times, there are evidence-based practices and techniques parents can utilise to support parent-child relationship!
Discover how you can build a positive relationship with your child through child psychology. Using 'Play', parents can better engage their child, helping them to understand their child better.
Develop parent-child relationship in a nurturing manner
Trust in a child's inner growth
Reflect on how to be an empowering parent through child psychology
The talk will be followed by the Course Preview of Child Psychology programmes.
What is the online course preview about?
This is an opportunity for anyone interested in TSPP's courses to learn more about the course structure, career pathways and entry requirements.
After a presentation by our consultant, attendees will be able to participate in a Q&A session, and learn more about admissions procedures.
After registration, participants will be sent a link to join the talk and preview.
Child Psychology Courses:
About the Speaker: Lim Shen Yong
Awarded as the Promising Social Worker in 2019, Lim Shen Yong utilises play therapy to support youths to work on their issues and facilitate growth. In the past 9 years, he has worked extensively with both the youths and their families on various issues such as school refusal, substance use, mobile gaming, underage smoking and youth sexuality.
Shen Yong firmly believes that adopting different play techniques is key in engaging youths who are less verbal to express their thoughts and feelings, and it helps facilitate conversation to achieve healing and realisation.
Besides helping clients through play therapy, Shen Yong loves to cycle and is an avid gardener, having gained plenty of realisations and awareness through gardening.
We welcome everyone who is interested in child psychology, children and adolescents mental health, or helping to bring out the best in others to join us for this online information session.
If you would like to know more about Positive Psychology and Psychotherapy programmes or the preview, fill in the registration form below or contact us at
events@positivepsych.edu.sg
.